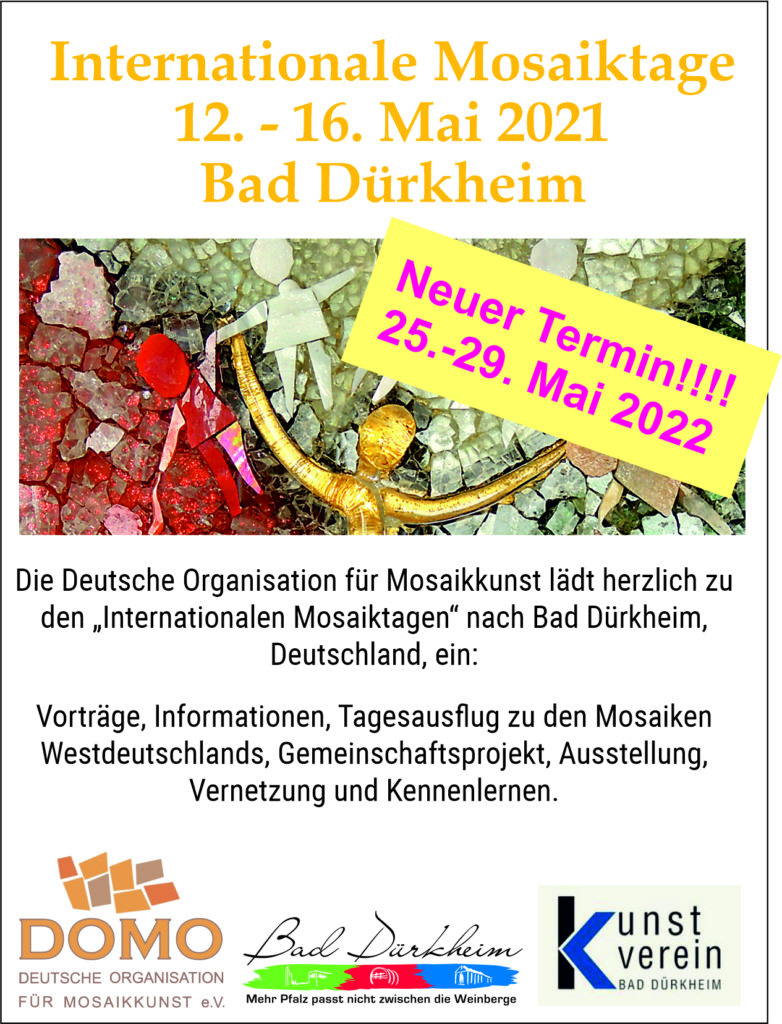 Domo (German Organisation for Mosaic Art) cordially invites all artists to apply to the call for entries for the international and juried exhibition:
"The Order and the Chaos - Culture & Pattern from the Contemporary Perspective".
Even in times of crisis, DOMO hopes to be able to use the good energy of mosaic art to connect with colleagues and artists worldwide and to create an enriching mosaic experience with the "international mosaic days", respectfully taking into account the safety regulations that then apply. All those interested are cordially invited to attend. Information, lectures, an educational tour, stands and the exhibition will form a programme. In addition, a community mosaic is to be created with the residents and visitors of Bad Dürkheim.
For more information on this and on the International Mosaic Days in Bad Dürkheim, please visit the website of
DOMO e.V.